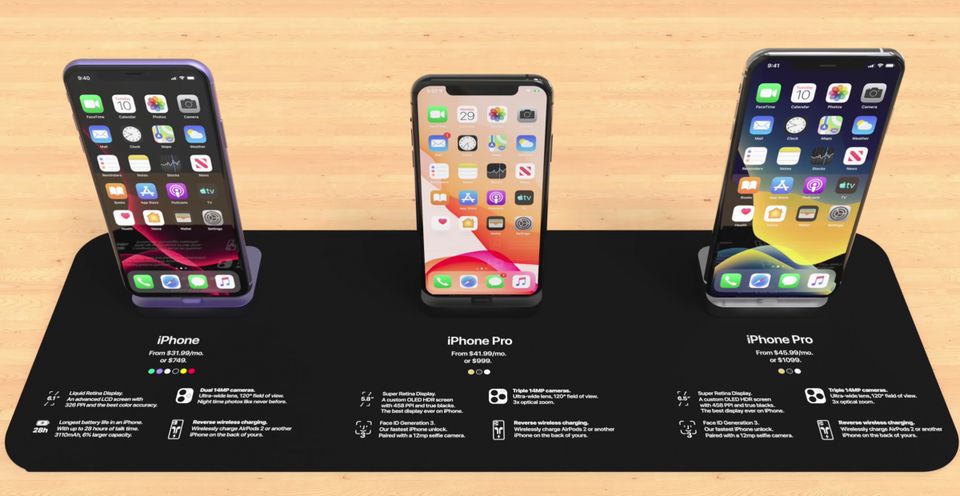 After Apple officially announced the new version of the iPhone 11 on September 10,
the latest information is that all three new phones will come in the name of the iPhone 11, Pro, Pro Max.
News sources reveal iPhone 11 price and release date.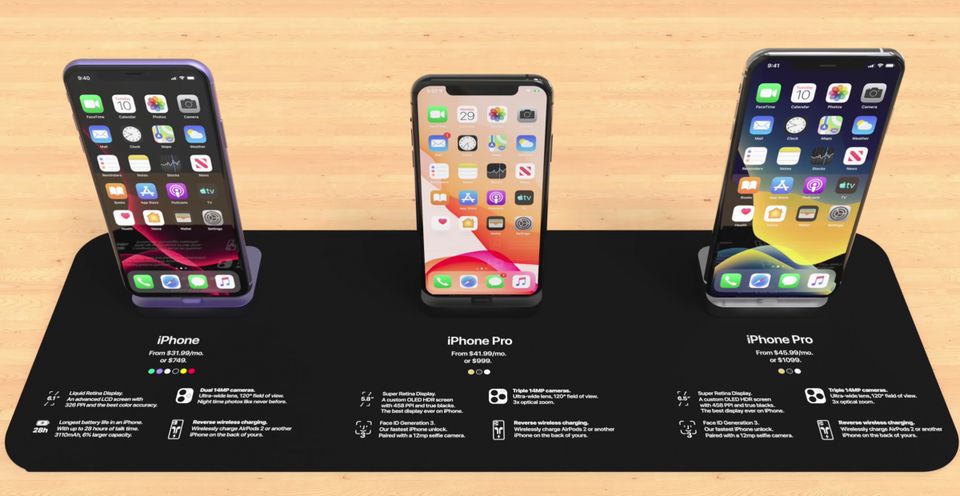 According to a report from a recent source, the United States will start pre-orders on Friday the 13th, after just three days of launch, which is not new information.
Because in the past year it was like this
The 11 will have a 6.1 inch LCD screen with Face ID and A13 chip and 4GB of RAM,
with a 12-megapixel dual-lens rear camera that supports wireless charging.
Prices start at around 749 dollars.
The 11 Pro and 11 Pro Max have 5.8-inch and 6.5-inch screens,
respectively, both of which are OLED panels with all the same features.
Whether it is the A13 chip, 3 rear cameras, 12-megapixel resolution and the highlight of this year is support for Apple Pencil pen.
11 Pro starts at 999 dollars, and the 11 Pro Max starts at 1,099 dollars.
As for the release of the iPhone 11, 11 Pro, 11 Pro Max on September 20,
it will be the first country after a week of pre-order, but it is still only a rumor. Until an announcement from Apple
read also Google Assistant will tell you your next NYC train can arrive